ICC Men's Cricket World Cup 2019
Dates: 30 May – 14 July, 2019
Live coverage: Ball-by-ball commentary on Test Match Special, plus text commentary, clips and highlights on the BBC Sport website
With the World Cup almost upon us, it is a sacred duty for us all, as cricket fans, to help bring the tournament to a wider consciousness.
What better way to do so than by enrapturing the non-cricket-aware by dropping key statistics about the 10 World Cup teams into ordinary conversations during everyday scenarios.
Here, then, are your Conversational Statsnippets to impress friends, colleagues, relatives, strangers and enemies alike.
Afghanistan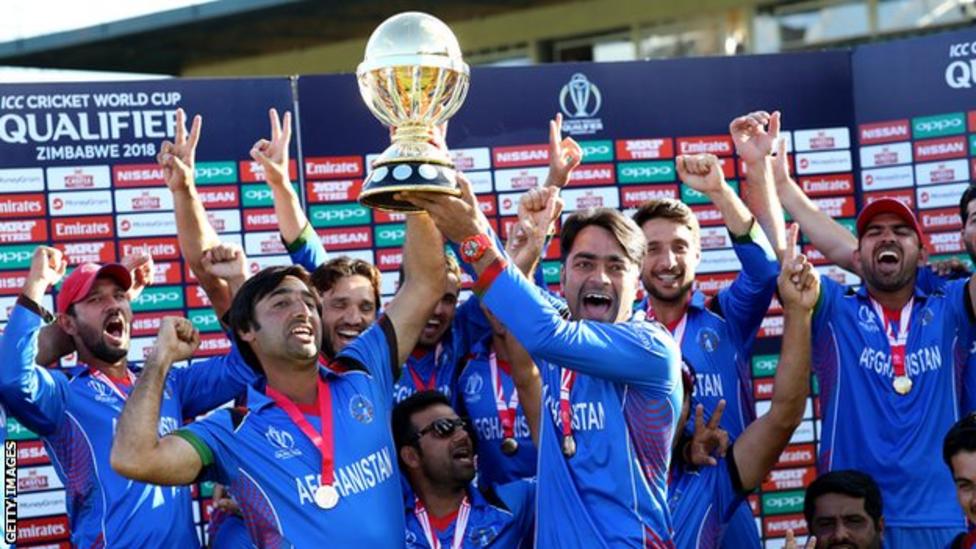 A quiet aside on a crowded bus in a seemingly endless traffic jam: "I don't want to make a scene while everyone shuffles around impatiently and pretends to play cribbage on their smartphones, but it is a provable fact that Afghanistan have more bowlers ranked in the top 20 in the current ODI rankings – three (Rashid Khan; Mujeeb Ur Rahman; and Mohammad Nabi) – than Australia, England, New Zealand (two each), Pakistan, Sri Lanka, Bangladesh (one each), or West Indies (none). Only India (four) have more top-20 ODI bowlers; South Africa also have three. Yes, since you ask, I am getting off at the next stop."
Ice-breaker at awkward family function: "Here's something you might be interested in, Aunty Doris. All-rounder Mohammad Nabi has represented Afghanistan against 45 different national teams during his country's rise through the international ranks, ranging from England, India and Australia, to Bhutan, Uganda and Italy. He has played against countries beginning with 20 of the 26 letters of the alphabet. He is missing only G, L, R, V, X and Y from his collection."
Buying time during police interrogation: "Officer, I cannot remember where I was on the night of the 23rd, but I can remember thinking on the night of the 23rd that people are underestimating Afghanistan. In the 2018 Asia Cup, they beat Sri Lanka and Bangladesh, pushed Pakistan to the final over before losing by three wickets, and tied with India. They also beat West Indies twice in the World Cup qualifying tournament. If they get a spinning pitch, anything is possible. Where's my lawyer?"
Australia
Defusing tension while waiting for the judges' verdict at a cutest puppy competition: "Yes, it's always going to be hard to beat the labrador at something like this, just as it always used to be hard to beat Australia at Cricket World Cups. They went unbeaten in 33 World Cup matches in between group-stage defeats to Pakistan in 1999 and 2011, and have won four of the last five tournaments."
Commiserating with a team-mate after losing another pub quiz: "We can always bounce back, Dave – look at the Australian one-day team. As of 5 March this year, they had lost 22 of their last 26 ODIs. Then they won three in a row to come from 2-0 down to beat India in India – a team which had won 17 of its previous 19 home ODI series, not to mention a home World Cup. Then the Aussies swept Pakistan in the UAE, 5-0, becoming the first Australian team to win eight in a row away from home outside a World Cup since 1990. All without their two best batsmen. And several of their best bowlers. So stop crying, Dave, get back to your encyclopaedias, put the hours in, and come back stronger. We go again."
Bangladesh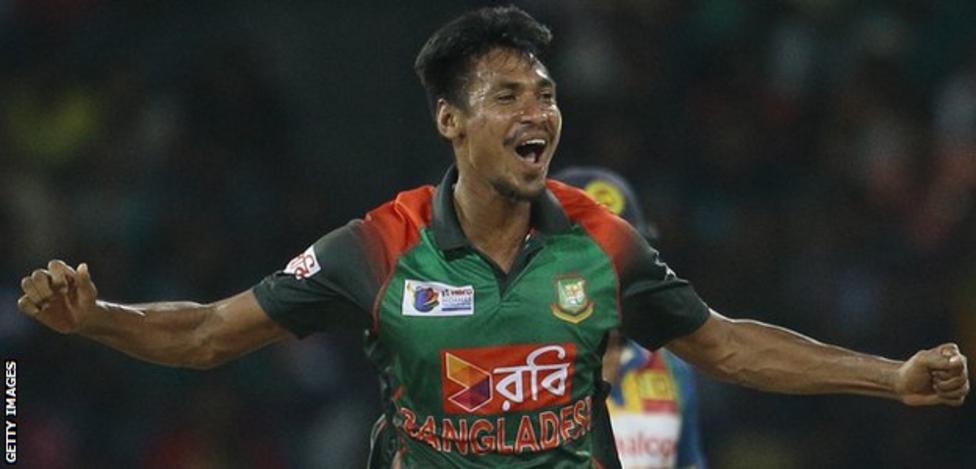 Ordering a bottle of cheap prosecco at a fancy wine bar: "As I always say, do not underestimate The Fizz – here, or on the cricket field. Mustafizur Rahman's form might have been a little patchy since his extraordinary 11-wickets-in-two-matches entry to the ODI stage against India in 2015, but he still has the second best average (21.6) of the 30 seam bowlers to have taken 40 ODI wickets since the 2015 World Cup."
Attending your grandparents' summer gymnastics display at the local nursing home: "What we've seen today does suggest that, contrary to often-stated wisdom, there is a substitute for experience. But do not tell that to the Bangladesh World Cup squad. If experience is in fact unsubstitutable, they can already book an open-top bus tour through Dhaka for 16 July. Their captain, Mashrafe Mortaza, will be the only seamer in the 2019 World Cup who appeared in the 2003 tournament, and, of the 11 veterans of the 2007 World Cup who have been named in the squads for 2019, four are from Bangladesh (Mashrafe, Shakib Al Hasan, Tamim Iqbal and Mushfiqur Rahim)."
England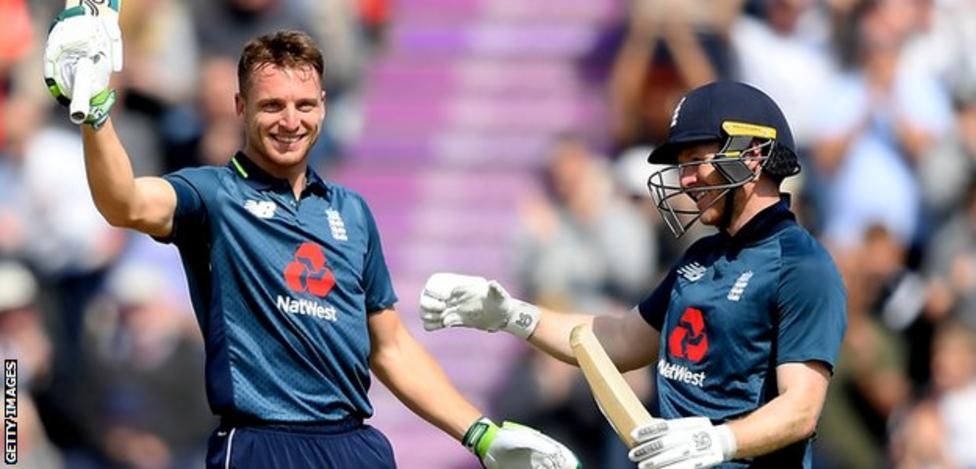 On a speed date: "If you think this attempted seduction is too quick, I suggest you avoid watching England's one-day batsmen scoring centuries. Since the 2015 World Cup, England's ODI hundreds have taken an average of 88 balls. All other countries' one-day hundreds have a combined average of 102 balls. In the 2011-2015 World Cup cycle, England's hundreds averaged 103 balls, in line with the global average. Dinner next Tuesday? Why not?"
At a naturist colony: "We might as well come to terms with the fact that here at Windy Wobblers Campsite & Spa, there is nowhere to hide. It must be like being an ODI bowler running in to bowl at England's batting line-up. Since the 2015 World Cup, England have scored at 6.27 per over. The next fastest scoring of the 2019 World Cup teams is Australia, at 5.72 per over. England's scoring rate has gone up by 19% compared to the 2011-15 World Cup cycle period (when it was 5.27 per over). Collectively, the other 2019 teams have increased their scoring rate by just 3% (from 5.29 to 5.45). England's batsmen, like all of us here today, have embraced the concept of unrestricted freedom. Only one other nation has achieved a rise of more than 6% in the same period – Pakistan, up 12