Soldiers in the German army prevented a potential motorway disaster when they brought a runaway lorry to a halt after its driver collapsed in his cab.
They realised there was a problem when they saw the lorry collide with the central reservation on the A4 autobahn near Gera in eastern Germany.
The lorry was going slowly through roadworks but they feared an accident.
One of the soldiers tried to clamber into the cab and when that failed they drove in front of the lorry.
A doctor was quickly on the scene but the driver, 67, later died.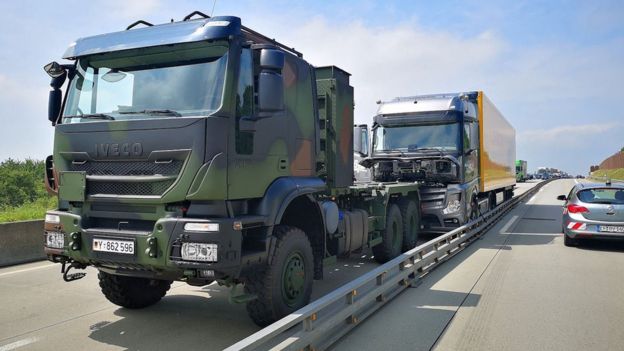 "Corporal Christopher Seidel and I were heading towards Dresden on the A4 when we saw a 40-tonner in front which drove into the central reservation and then came back into the lane," Staff Sergeant Friedemann Frischko told DPA news agency.